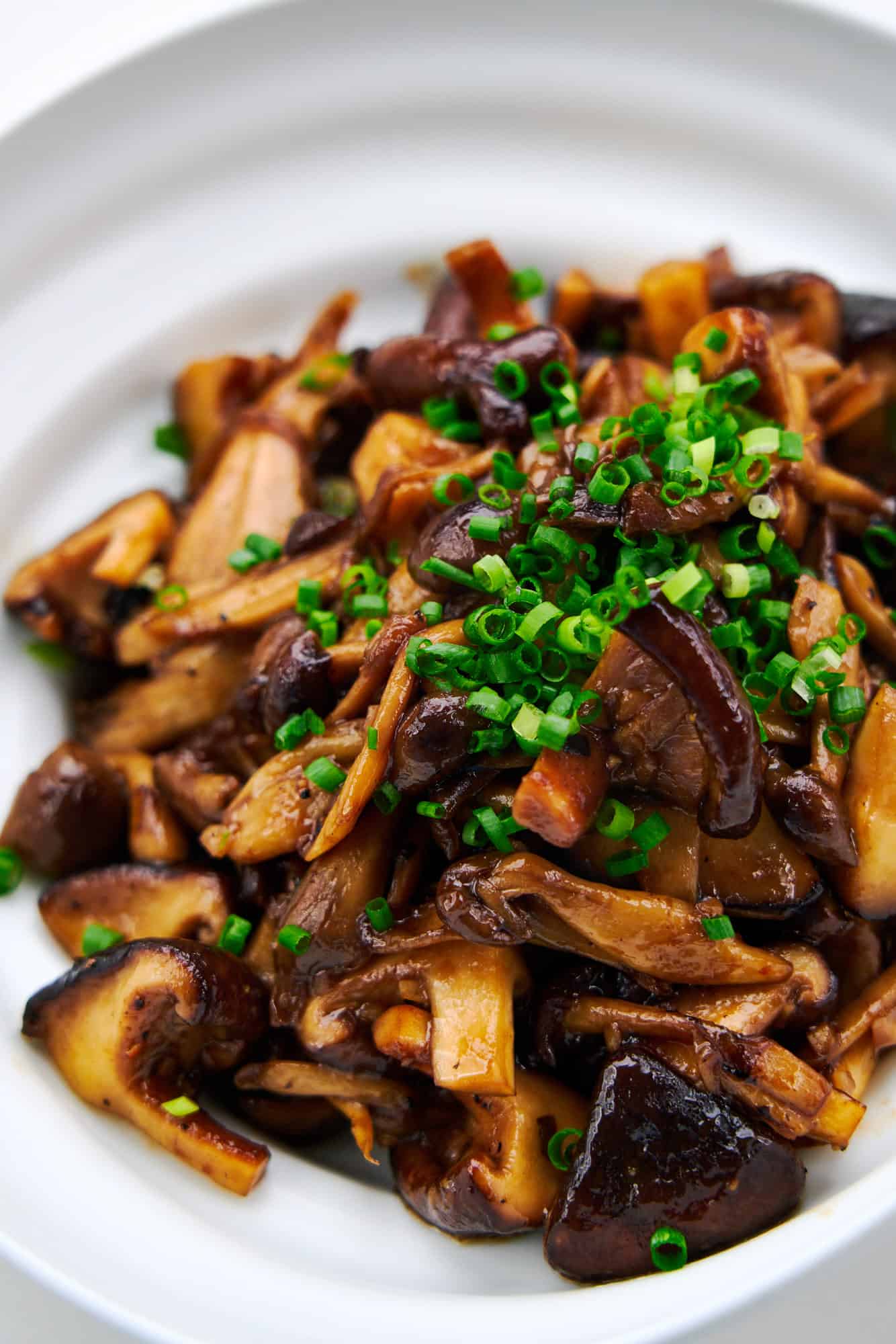 With the temperatures still blowing past 30°C daily here in Tokyo, we're still a ways off from the landscape, turning hues of amber and red, but the ingredients in stores still faithfully represent the season. Fish stalls are brimming with salmon and its roe. In the veggie aisle, summer greens are being replaced by clusters of mushrooms that come in a stunning array of autumn hues.
From the delicate umami of maitake to meaty shiitake to the quintessential shape of shimeji mushrooms, each variety shines in its own way. That's why I love mixing mushrooms to provide a variety of tastes and textures that change with each bite.
The key to unlocking the potential of these flavorful fungi lies in the art of Maillard browning. Sauteing the mushrooms cooks off their excess moisture, concentrating their flavors, but it also initiates a series of reactions between amino acids and reducing sugars. The result? A symphony of nutty flavors and umami with an intoxicating earthen aroma.
I've done various mushroom dishes on here before, like my Mixed Mushrooms with Basil Sauce or my Shiitake al Ajillo, but this time, I went with an agrodolce glaze of balsamic vinegar and honey with soy sauce to amplify the umami of the mushrooms. It's an addictive combo that pairs beautifully with roasted meats like chicken or pork and pan-fried seafood like salmon or scallops!
Access this Recipe
✓

No ads

✓

Access the full stash of over 100 recipes

✓

1 new recipe per week

✓

Support Norecipes.com
Already a member?