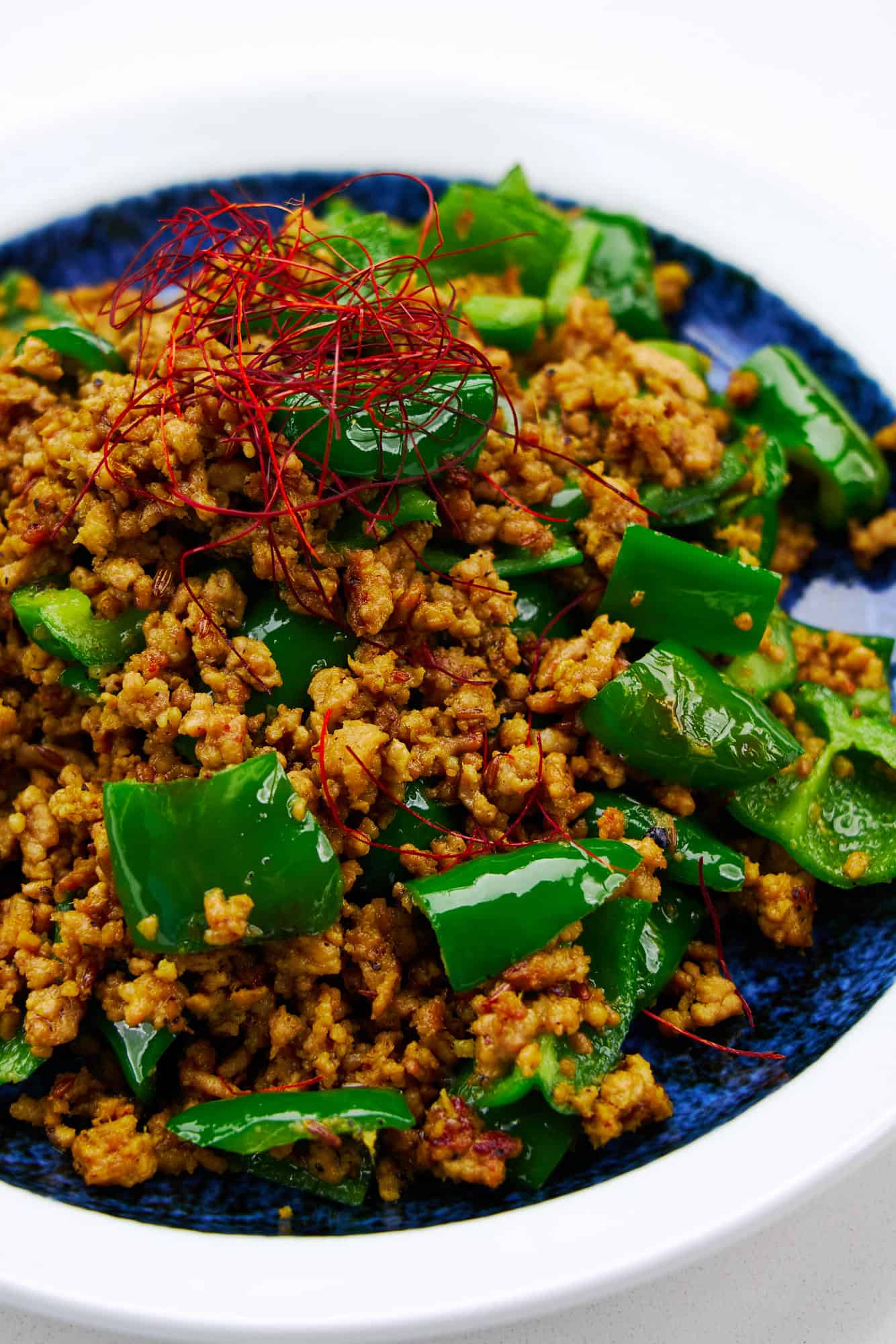 September is when I start getting a little bored with salads and light pasta, and I crave something more hearty and flavorful. The problem is that we're still hitting the mid-90s every day, so I won't be busting out the Dutch oven anytime soon. 
Thankfully, dishes like Japanese Keema Curry pack a wallop of flavor into a simple stir-fry that comes together in minutes. For this one, I went with a more Indian flavor profile and added loads of vibrant green chili peppers that not only add a pop of color they also give this dry curry a marvelous fragrance and texture.
We have a mild green pepper in Japan called piman, which tastes similar to a bell pepper, but it's much thinner. Any mild green pepper, such as an Anaheim or Cubanelle, will work, though, and if you want to make this more spicy, you could mix in some Jalapeno or Serrano chiles.
I made this as a quick meal to serve over a bowl of rice so it's salty enough to season the rice. If you plan to eat it by itself, I'd recommend leaving out the salt. 
Access this Recipe
✓

No ads

✓

Access the full stash of over 100 recipes

✓

1 new recipe per week

✓

Support Norecipes.com
Already a member?