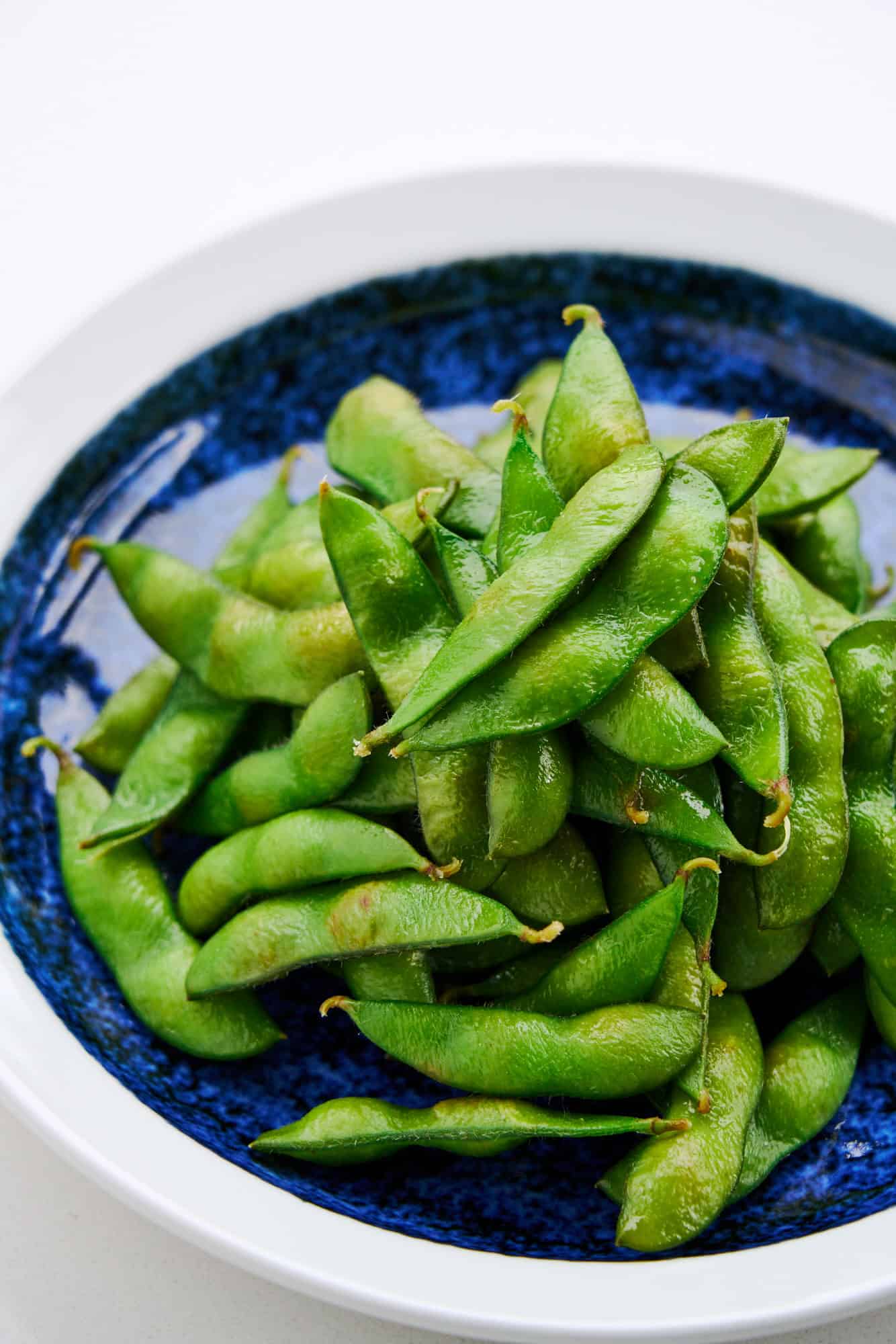 I've posted about preparing fresh edamame before on No Recipes: just boil the beans in salted water, drain, and sprinkle with some more salt.
It's simple, but is that the best method? Well, last week, I saw a program featuring edamame, and one segment showed a chef making dashi from edamame pods. It made me realize that the beans and pods release umami into the boiling liquid that normally gets tossed out.
This seemed like an enormous waste of potential flavor, so I started thinking about other ways to cook them to preserve all of the flavor. Oven-roasted edamame is a recently popular method at izakayas here, but who wants to fire up their oven in the middle of summer?
Steaming seemed like a good option, but then you miss out on the salty goodness imparted by boiling in salt water. Instead, I decided to use a Japanese technique called sakamushi. It literally means "sake steamed," and as the name implies, it involves steaming food (usually shellfish) with a small amount of sake in the pan.
It works beautifully for edamame because the sake imparts umami into the beans, and by adding salt to the mixture, your soybeans get seasoned to the core. The best part of this method is that the remaining sake can be reduced after the soybeans are steamed, creating a beautiful glaze that coats each edamame with a glossy layer of salty umami. Perfect with an ice-cold beer!
Access this Recipe
✓

No ads

✓

Access the full stash of over 100 recipes

✓

1 new recipe per week

✓

Support Norecipes.com
Already a member?