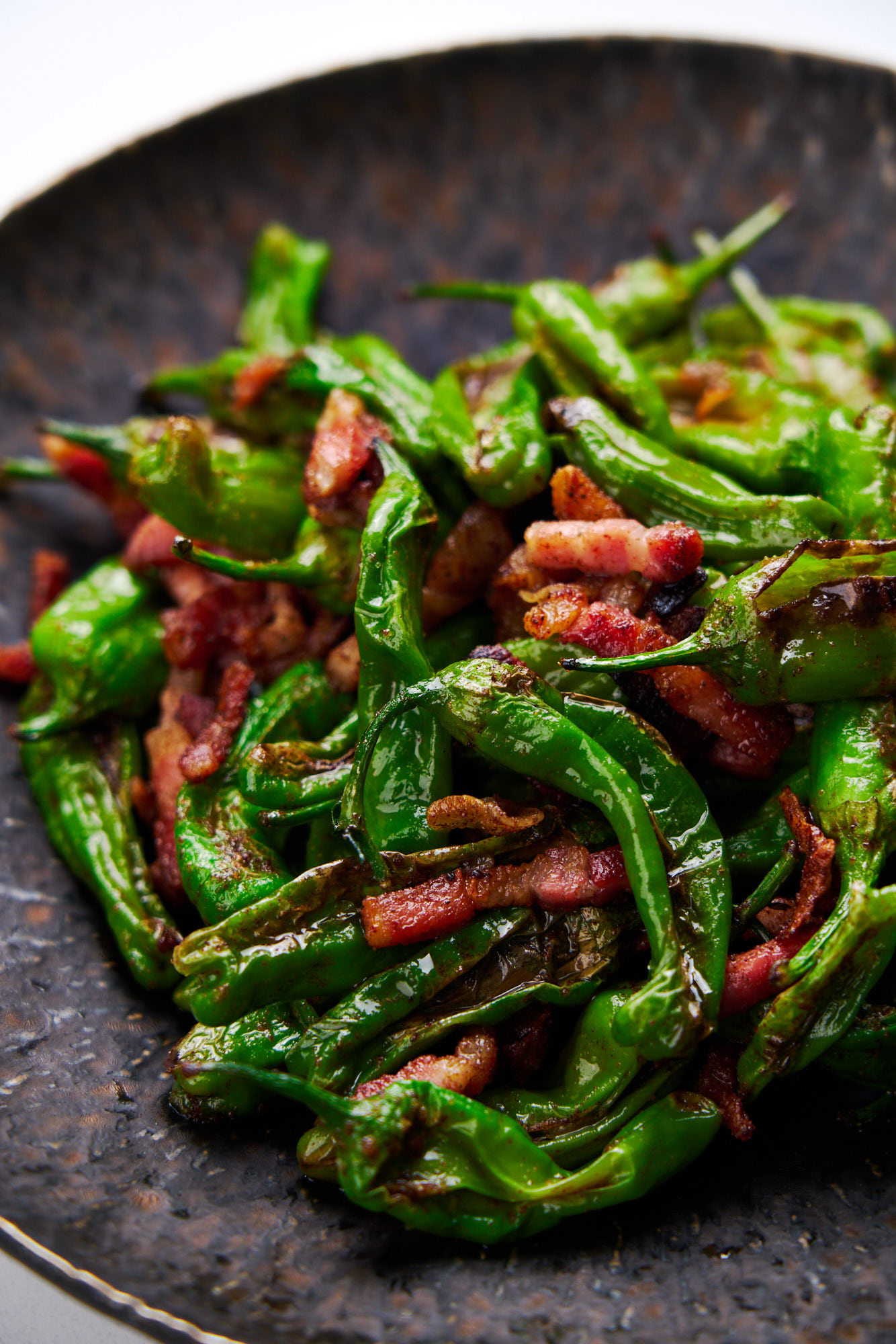 When two countries independently come up with a similar way of preparing a similar ingredient, that's when you know they're onto something good. Take shishito peppers and Padrón peppers, for example. They're often used interchangeably due to their similarities, but whether you're in Japan or Spain, the way to cook them is to roast them until they're lightly charred and blistered before sprinkling them with a dash of sea salt.
Sweet and smoky, most peppers are no spicier than a bell pepper, but about one in seven peppers is crazy spicy, making for a fun game of capsicum roulette.
This week I found a massive bag of Shishitos on sale at the local supermarket and decided to fancy it up by pan-roasting them with some pancetta and garlic and finishing it off with a dash of smoked paprika. The result was spectacularly good and made for a delightful tapa that's equally good with a Japanese-style highball or a glass of Spanish Monastrell.
Access this Recipe
✓

No ads

✓

Access the full stash of over 100 recipes

✓

1 new recipe per week

✓

Support Norecipes.com
Already a member?