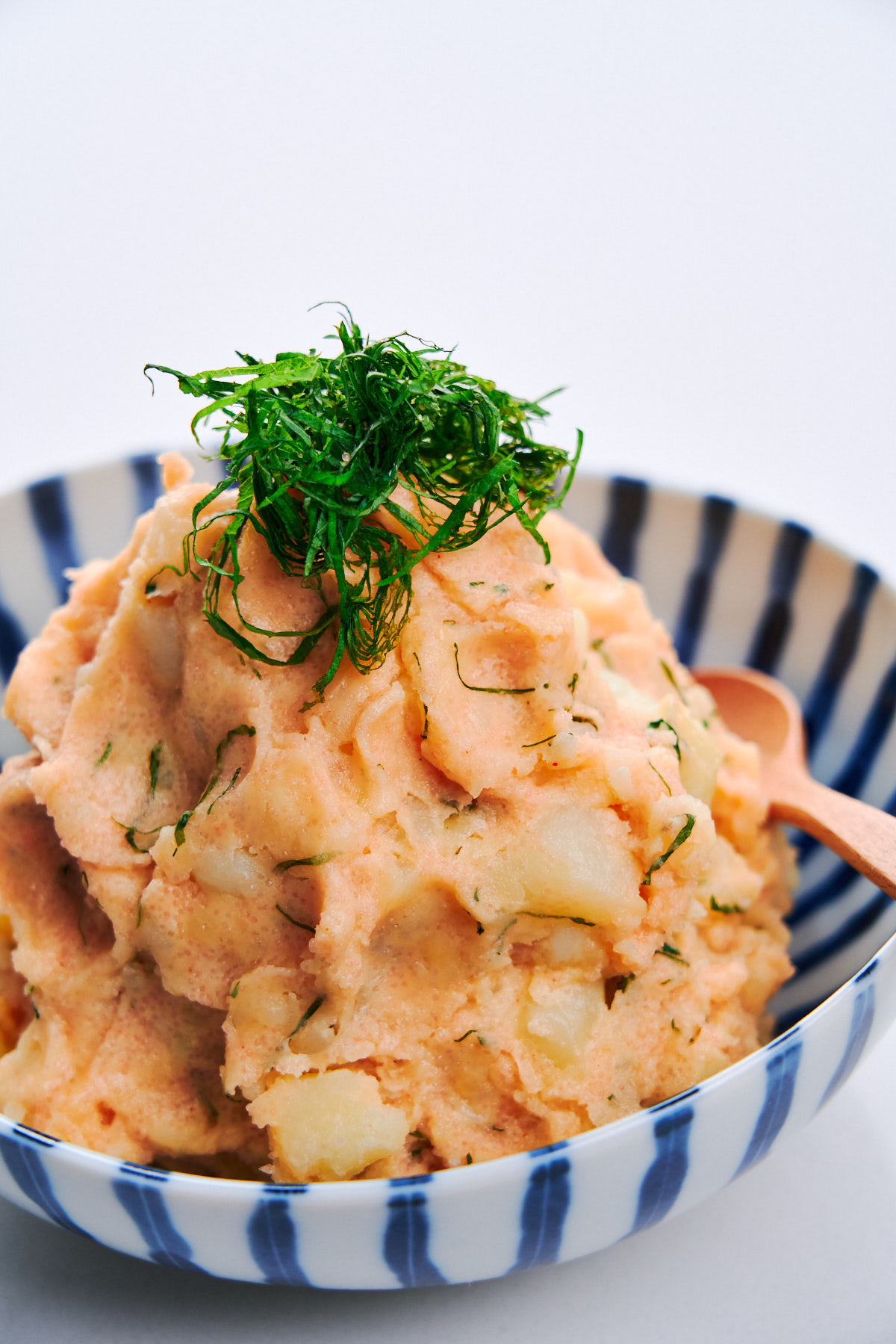 This colorful Japanese-style potato salad is as simple as mashing four ingredients together, and yet it's insanely tasty thanks to the addition of Mentaiko (spicy cod roe). It seasons the potatoes and provides plenty of umami and mildly spicy kick.
To balance out the richness of the potato salad and cod roe, I like to add a thin chiffonade of green shiso, which adds a nice fresh fragrance that smooths over any fishiness from the mentaiko.
Access this Recipe
✓

No ads

✓

Access the full stash of over 100 recipes

✓

1 new recipe per week

✓

Support Norecipes.com
Already a member?