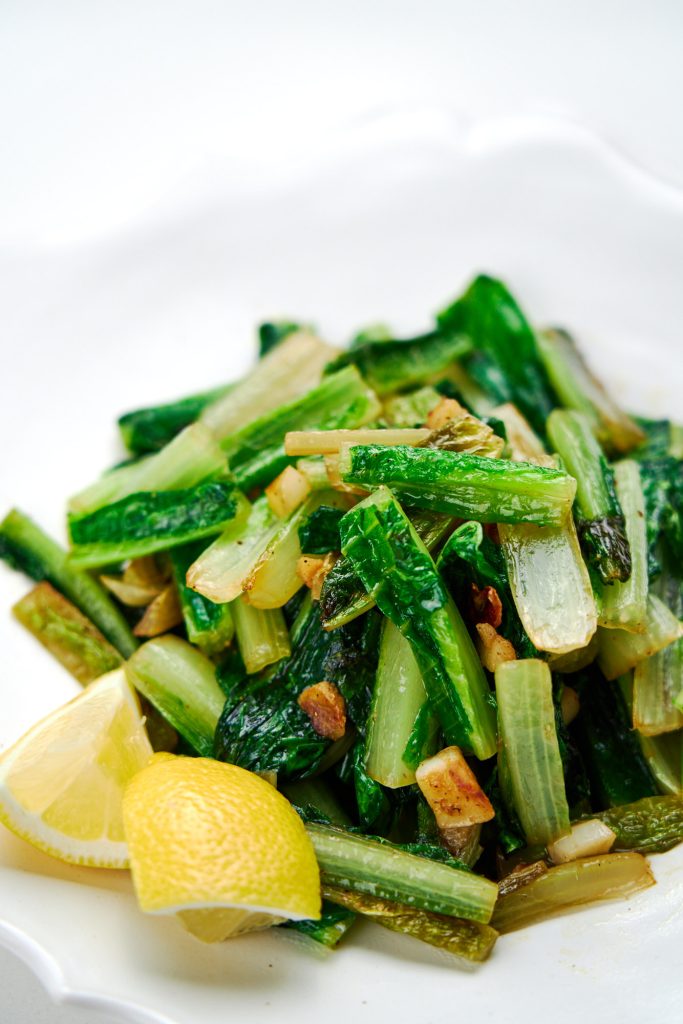 In the West, lettuce is a vegetable used almost exclusively in salads, but in Asia, it's used interchangeably with other leafy greens like bok choy and spinach in stir-fries. The concept may sound weird at first and may even conjure up images of a soggy salad, but when it's done right, it makes for a delicious side dish that can be seasoned any way you like.
When cooking lettuce, you generally want to use one that's got a crisp texture, such as romaine or iceberg, as softer types of lettuce such as bibb won't have a great texture. I also like to blanche it first. This tames the lettuce's green taste and gets rid of the excess water in the leaves and stems, which can make the dish watery when you stir-fry it.
I've gone simple on the seasoning here, and the pungent garlic and tangy lemon make this both savory and refreshing.
Access this Recipe
✓

No ads

✓

Access the full stash of over 100 recipes

✓

1 new recipe per week

✓

Support Norecipes.com
Already a member?