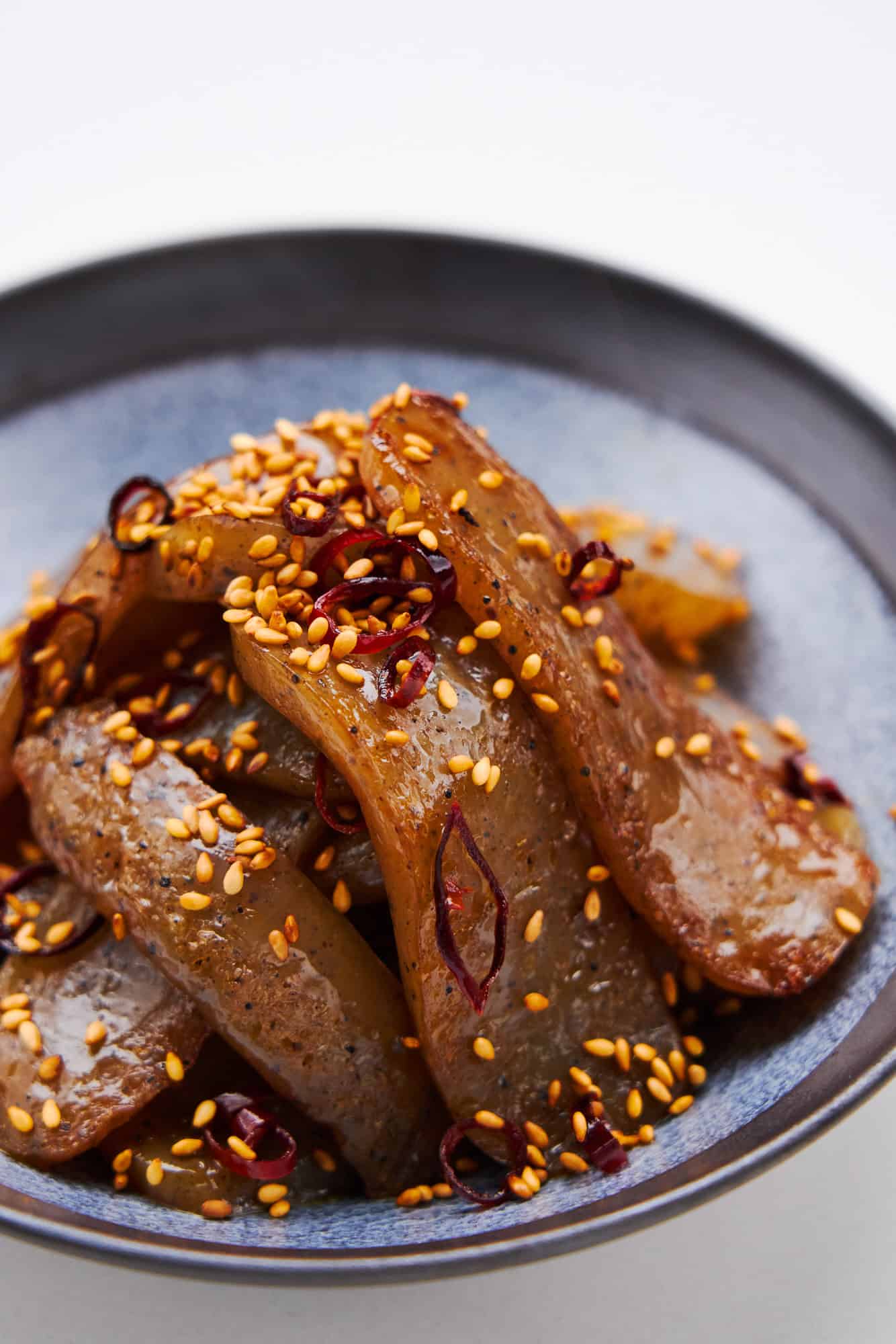 Konnyaku is a firm jelly made from the corm of a Konjac plant. It's been a part of the traditional Japanese diet for centuries, but more recently, it's been popularized worldwide by people looking to reduce their calorie intake. Shaped into noodles, it's called Shirataki, and the almost-zero-calorie noodles come in shapes ranging from spaghetti to fettuccine. 
Because konnyaku is composed almost entirely of water, it tends to have difficulty picking up flavors. That's why it's often stewed or added to soups, but that's not the only way to cook it. I like cutting it into thin pieces and then pan-frying it until it's browned. This creates more surface area, and the browning evaporates all the surface moisture, forming a crust that hangs onto the sauce much better.
Pan-fried konnyaku can then be used as a plant-based meat substitute in a wide variety of dishes, but today, I've kept it simple by glazing it with a savory sweet sauce with a spicy kick. Pirikara konnyaku (literally "spicy konnyaku") is a popular appetizer in Japan that's fantastic, accompanied by an ice cold beer, or packed as a side dish into a bento box lunch.
Access this Recipe
✓

No ads

✓

Access the full stash of over 100 recipes

✓

1 new recipe per week

✓

Support Norecipes.com
Already a member?